Looking for some quality personal finance apps to make your life easier? There are a few that already get a thumbs up from us including our own range of home loan and finance calculators. But there are many more that allow you to take your financial management to the next level without the complexity of spreadsheets or stacks of paper.
Here are our favourites for 2018 available for both iOs and Android.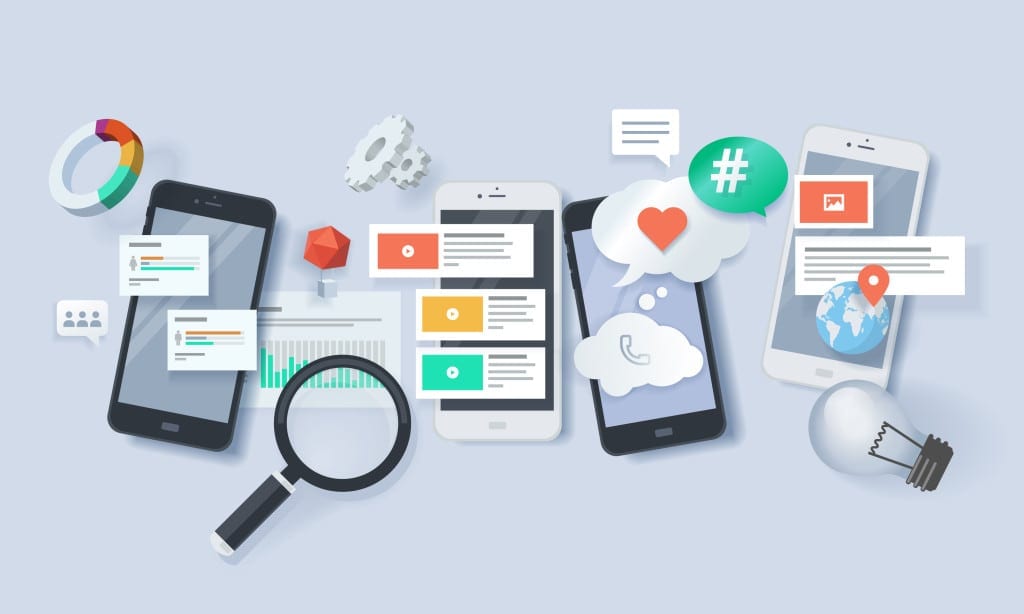 Qapital
This free app allows you to set your own rules. For example, if you have a few guilty pleasures you can set expenditure limits on them. The other beautiful tool is the ability to round-up purchases and save the remaining change. For example, with a $4.20 coffee, the remaining 80 cents gets sent to your savings.
Acorns
Like Qapital, this app works by rounding up your purchases. However, instead of sending the remaining balance to your savings, it invests the spare change into a diversified portfolio at a risk level of your choosing. Getting into investing has never been easier!
Mvelopes
This free app helps you keep an extremely organised and realistic budget. You can capture receipts as you go, track bills, categorise expenses, plan ahead and manage your overall budget. As a result, it's easy to make decisions on the money you have left over for leisure and savings.
Wally
If you feel like you'd benefit from having your budget broken down into simple categories with daily, weekly and monthly budgets, this app is fantastic. It helps you compare your expenses with income, see what you're spending and easily keep a watch on your finances.
Mint Bills
If you've made the mistake of letting bills slip through the crack, this app can help you. Paying your bills on time is essential because you are often able to access pay-on-time discounts and other incentives. This free app tracks bills, sends you reminders and allows you to pay your bills through the app. You can also set up automatic payments.
Expensify
This free app allows you to scan receipts and match it with bank transactions. It extracts the purchase amount, date and time and puts it into a digital file that can be exported. You can keep on top of expenses and tax deductions without having to keep physical copies of receipts or manually entering anything in, saving you time and effort.
Drop
If you're the kind of person who needs to be rewarded as an encouragement to keep up with your goals, this is the app for you. Drop tracks your purchases and gives you reward points when you make purchases at certain merchants that you choose from.
TrackMySpend
This app created by ASIC offers an easier way to track spending against a pay period on a weekly, fortnightly or monthly basis. The app features a simple interface and is very easy to use. You can categorise expenses as wants or needs and download any data you need for accounting purposes.
Need Help With Budgeting or Finance?
Managing your finances successfully is all about finding the best approach for your specific goals. You can read more about budgeting here. For quality financial services and assistance from friendly professionals, get in touch with the team at Kaboodle Finance.