The ideal financial future is different for everyone. We each have our own unique goals for what we want out of our life and the way we organise our finances and save plays a big part in that. Some of us want to buy a home and pay it off as soon as possible. Others focus on being able to take holidays each year.
Whatever an ideal financial future is to you, achieving your goals starts with small changes to how you manage your money. No matter how old you are, how much income you earn or what your goals are, the key is to establish good financial habits and to plan in a manner that predicts future circumstances to the extent that's possible.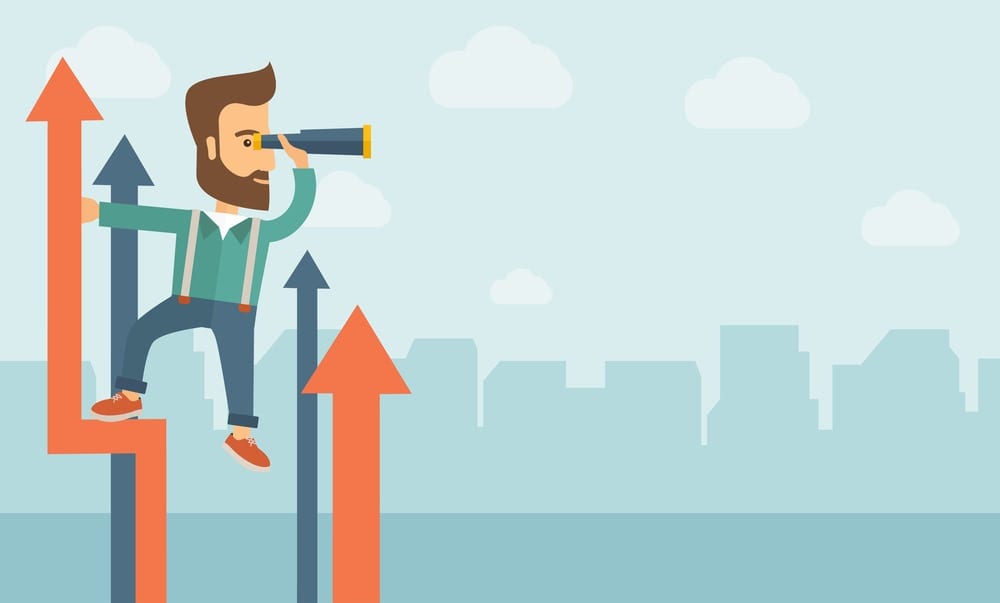 Track and Control Your Spending
A better financial future begins by getting a thorough understanding of where your money is going. This is why setting a budget and sticking to it is important. Rather than going off rough estimates, you should know exactly how much you spend on groceries and takeaway meals each week.
With precise information about your income and expenses, you can start making reliable predictions about your cash flow going into the future. That way, you can begin to work out how long it will take to save up for a major purchase or pay off a home loan. Learn more about budgeting here.
Take Charge of Your Bank Accounts
Some people bank with the same institution for years without considering whether they're getting the best deal or whether there are alternatives that can better help them achieve their financial goals. Taking charge of your bank accounts is an easy and highly effective way of saving money for the future.
What kind of interest are you currently earning on your savings? Do you have high-interest savings account? How much are you paying in fees and charges? Don't be afraid to shop around and switch banks for a better deal. It's well worth making the most of your money.
Review Your Home Loan and Insurance
Mortgage repayments can account for a significant portion of the household budget. If you already have a home loan or are preparing to purchase your first home, it's worth taking the time to find the right loan for you based on your borrowing capacity, your loan eligibility, lenders costs and Lenders Mortgage Insurance.
An experienced mortgage broker can help you by comparing hundreds of home loans to find the right one for your circumstances. They can also help you refinance your current home loan to ensure you're getting the best possible deal. When it comes to insurance, it's essential to having the right kind in place to protect your assets. However like home loans, unless you shop around you could be finding yourself paying more than is necessary.
Talk to a Broker for Help!
At Kaboodle Finance, we can help you find the perfect home loan or insurance policy for your needs. We look at your current circumstances and your financial goals for your future and find the best choice. Get in touch today!