Hurricanes and bushfires over the last year in Australia have served as a grim reminder about the importance of getting insurance for your home and contents. It's just as important to ensure you get the right kind of insurance for your needs and that you understand and read the fine print of the policy.
However, most policies are so complicated or boring that they are either too difficult to understand or people just don't bother to read the whole thing. Many hope the regulatory environment ensures insurance is adequately covers its apparent purpose while others put their trust in brokers or insurance companies to do the right thing.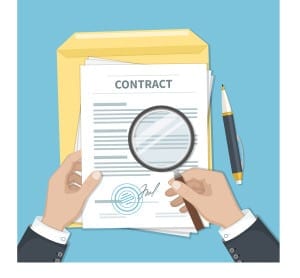 The Big Print Giveth, the Small Print Taketh Away
Each year, insurance companies refuse thousands of claims for home damage, car crashes and theft. People are left out of pocket because of confusing conditions, unexpected exclusions and unfair knock-backs. With approximately 100,000 general insurance claims rejected each year, the need for consumers to pay better attention to the fine print of their insurance policies is apparent.
One of the biggest and most common problems is under-insurance. That is, thinking you are covered for something and then realising you're not when it's too late. For example, you might have your house burn down and then realise it was only insured for up to $100,000 when when repair costs are $300,000.
The Risk of Underinsurance
When it comes to property, you are considered to be underinsured if your insurance covers less than 90 per cent of the rebuilding costs. Increasing your home insurance cover generally doesn't cost much, yet many find themselves underinsured. This can happen for a variety of reasons, including:
The difficulty of estimating the cost of rebuilding a property
Failure to update the sum insured to take account of rising building costs
Renovations may have increased the value of the property
Your insurance cover is old (more than three years)
You may also be underinsured by not having enough cover in your contents insurance to replace all of your belongings. This is especially true for valuables such as jewellery, antiques and collections.
Check Your Policy
Most people only actually read their insurance policy once they need to make a claim. Often it's at that point that they realise they are underinsured and it's too late. Avoid this by checking your policy thoroughly when you first buy it.
Remember that in many cases, you get what you pay for. If your insurance policy is very cheap compared to others, it's a sign that something important might be missing. This is something that happens frequently with travel insurance. Tourists opt for a cheaper option to minimise their holiday costs only to find they aren't covered for most things such as lost baggage and theft.
Prepare for the Worst
It's difficult to challenge insurers about their policies as the insurance sector is exempt from Australian Consumer Law unfair contract term protections. The only way to avoid to prevent yourself being uninsured is to prepare for the worst possible scenario.
When working out what kind of cover you need for you home, consider the possibility the whole property could be destroyed by a natural disaster. Ensure your insurance is adequate to cover the cost of rebuilding, the cost of any possessions lost and any other extra costs you might incur.
Need Help With Insurance?
At Kaboodle Finance, we can help find the perfect insurance policy for your needs, whether you're looking for home and contents insurance, car insurance, health insurance, personal insurance and more. Get in touch today!